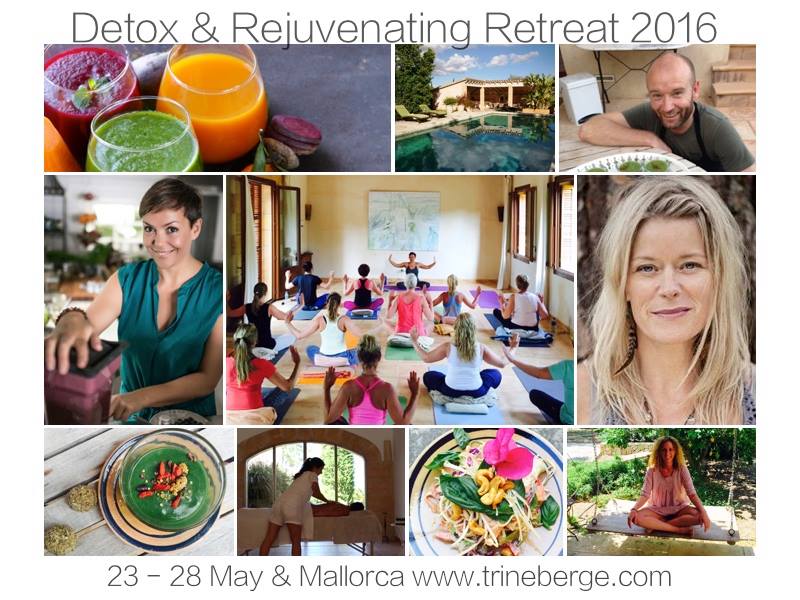 /// NOTE: this retreat is almost fully booked out, if you want a spot please be quick ///
Raw Food Retreat with Yoga and Superfoods :: Porrenses, Mallorca
Come with me and Trine Berge to her Raw Food Retreat with Superfood and Yoga in a lovely charming finca, Mallorca, that invites you to detox, rest and let go. A gentle, but very deep detox!
I will be offering daily soft, cleansing and restoring Prana Flow® yoga, as well as sessions in Soul Coaching to get deeply in contact with your thoughts and emotions, should you wish to.
The retreat only holds 16 spots, which last year were booked out already in January – so be sure to be alert if you want to join us. We welcome you warmly.
Full info here: http://www.trineberge.com/news-1/raw-food-retreat-mallorca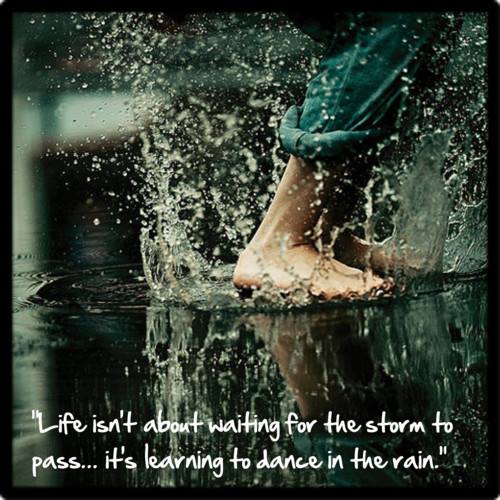 Workshopdag i SoulDance 
Bring in the medicine! Come move, come relax into your priceless embodiment, re-establish yourself in the whispering wisdom of your whole body revolving around your sacred heart!
I en dagslång SoulDance workshop kommer vi genom dansen att utforska och studera
:: EMBODIMENT // practicing mindful curiosity & conscious embodiment
:: RELATIONSHIP // min relation till mig själv: ensam och tillsammans med andra – som fysisk, mental, kännande och andlig människa
:: ART // min unika rörelse – mitt uttryck och intryck i stunden
:: PRAYER // praktiserad paus – the basic buddhist practice of meditation // att lyssna, vänta – och finna min dans
SoulDance är en dansodyssé genom landskap av rymd och rytmer, stillhet, svett och poesi. SoulDance är medicin som medvetandetgör hjärtat, klargör sinnet, väcker kropp coh själv till liv. SoulDance är danskonst för fritt skapande utan förstånd. Vi pausar och upptäcker. Vi frågar och skördar. Vi börjar dansen där vi är. Alla oavsett erfarenhet är välkomna. 
"Nobody cares if you can't dance well. Just get up and dance. Great dancers are not great because of their technique, they are great because of their passion." – Martha Graham
WHEN:: 15 nov kl 10-15
WHERE:: Mosebacke Hælsocenter, Høkens Gata
HOW:: Max 20 deltagare. Bokning till mia@littlewing.se. Pris 650 kr
Prana Flow® Yoga
Shaking Yoga
Yin Yoga
Mindfulness
Denna yogadag är en miniretreat, ett yogaspa för dig. Kom ikapp dig själv! Tanka, fyll på, njut, förundras och marinera i yogans många sorters medicin med Mia.
restore :: renew :: relax :: pause :: exhale ::
RESTORE :: Shaking yoga, neutraliserar nervsystemet från stress
RENEW :: Ljuvligt skön, mjuk Prana Flow® practice, Shiva Rea's unika yogaform (all levels)
RELAX :: I yinyoga till texter av Thich Nhat Hahn, buddhistisk visdoms- och mindfulnesslärare, slappnar vi av in en större och större fristad i våra kroppar
PAUSE :: Meditation genom de 4 grundprinciperna av Mindfulness
EXHALE :: Andakt i ditt eget tempel – savasana på bolster
"Yogan är vägen in, och på vägen dit skapar vi balans, styrka och hälsa fysiskt, mentalt, känslomässigt och själsligt. En yogadag med mig är varm och full av både djup och humor. Du ska känna att du är på retreat! Kropp och tanke får jobba och vila om vartannat. Själen får flytta in. Välkommen!" – Mia
Lördag 17 oktober kl 10-16
Sista anmälningsdag är 11 oktober
Pris: 900 kr
Ingår i priset: Noa Relaxations underbara chillout-dryck
Du anmäler dig genom att betala in kursavgiften på bankgiro 698-1708. Märk din inbetalning med ditt namn och "Saturday Sanctuary". Skicka gärna ett mail till yoga@huddingeshjarta.se också.
---