Välkommen till fyra lyxigt långa yogaklasser i november och december (samma helg som Yogini Circle Day):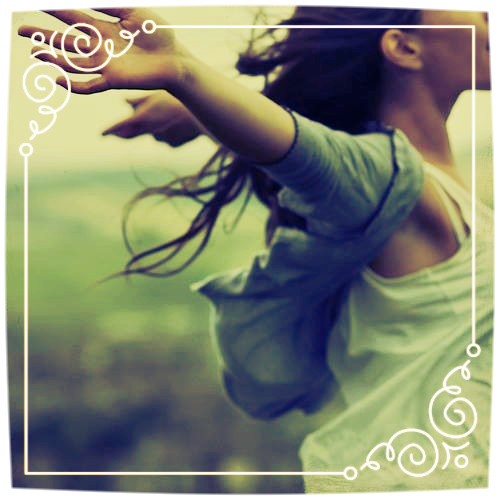 Embodying the heart of the soul (höstens bästa fredagskos!)
När: Fredag 11 november + fredag 2 december 18.30-20.30
Var: Oslo Yoga 
Pris och bokning: osloyoga.no
A soft, embracing, and deeply expanding evening.
Half the practice is a slow Prana Vinyasa Flow® practice, where we breathe and move organically into a divine taste of embodiment of the heart of our soul. The medicine of prana is generously dispersed throughout the body, to where its mostly needed and supporting us. The other half is a relaxing Yin Yoga session, where we apply Chinese Medicine through resting into various poses that expand our fascia and allow the meridians to vitalize, and practice presence through the wisdom of conscious breath and Zen.
Klassen hålls på svenska. Alla kan delta.
THE ZEN OF YIN: In the heart where all things meet
När: Söndag 13 november + söndag 4 december 10.30-12.30
Var: Oslo Yoga
Pris och bokning: osloyoga.no
En förmiddag med andakt i ditt eget tempel. En djup och mindful Yin Yoga session där vi vilar vi oss till större och större fristad i våra kroppar. Meditationen är guidad genom Radiance Sutras, de fem elementen, och de fyra grundprinciperna av mindfulness. Timen hålls på svenska och engelska. Ingen tidigare yogavana krävs.
"The One Who is at play everywhere said:
There is a place in the heart where everything meets.
Go there if you want to find me.
Mind, senses, soul, eternity, all are there.
Are you there?
Enter the welcoming vastness of the heart.
Give yourself to it with total abandon.
Quiet ecstasy is there –
and a steady, regal sense of resting in a perfect spot.
Once you know the way
the nature of attention will call you
to return, again and again,
and be saturated with knowing,
"I belong here, I am at home."
            ~ Radiance Sutras, Lorin Roche
"Together as yoginis, we have the strength to change, relax, laugh, cry, and trust. Together we can relate deeper to the longing heart of our Souls, and find creative, freeing expression to our transparent aliveness." ~ Mia
Jag är så väldigt glad att på djupet dela med dig, det jag verkligen funnit under mina 20 år som yogini är det viktigaste i yogan. Detta är en yoginidag för dig som längtar efter att känna dig ännu mer levande, sedd, avslappnad, stärkt, sårbar, sprittande, hoppfull, trygg och oemotståndlig i dig själv. En dag i yoga, gemenskap, transparens och kvinnokraft.
Yogini Circle Day är transformerande och bejakande för själen genom kroppen. Vi är guidade av Mia Hozona genom teman av yoga, avslappning, relation, livsglädje, soul coaching, återhämtning, visdom, skönhet, sharing, och kreativitet. I gemenskap, med cirkeln som symbol, möts vi och delar det som är.
Vi kommer att smälta i yinyoga, öppna våra sinnen i zen inquiry, utforska vår kreativitet i dansyogameditation. I Embodiment Flow Yoga boostar vi oss med kraft och kropp.
Att vi delar våra upplevelser tillsammans i sharing gör dagen flerfaldigt rik och generös.
"Vi är så glada över att ha Mia Hozona från littlewing.se hos oss en heldag! Mia har en kraftfull och tillåtande vägledning i både yogan och dansen, hon har en förmåga att skapa kontakt med helheten, med alla element som vill komma till uttryck. Mia är senior terapeut i embodiment och medvetande, en själens medicinkvinna, soul counsellor, yogalärare i Prana Vinyasa Flow, Embodiment Flow, Yin, Restorative, dansledare, grundare av SoulDance."
Pris: 950 NOK
Var: Osloyoga, Sagene
När: Lördag 12 november samt lördag 3 december (du kan komma en eller båda) kl 11-17.30
Anmälan på osloyoga.no

Yoginis – wake up, meditate, and move to music. 
En mötesplats för kvinnor. Vi anländer i tystnad, inleder tillsammans med 10 minuters sittande meditation och lyssnar mjukt inåt, hittar vår andning. Därefter följer de första tonerna av musik som inviterar oss till rörelse. Vi lyssnar, tillåter och överlåter. Klassen har sparsamt med talade instruktioner. Dansen är fri mellan litet och stort, genom rörelse och paus, öppenhet och slutenhet, mjuk stretch, lustfyllda steg, höfter, armar, fötter, hjärta. Follow your soul in all directions and rhythms. En meditationsklocka förseglar vår practice i slutet av klassen och vi avslutar i tystnad tillsammans. Därefter: Mamitafrukost! 
Eftersom vi börjar med meditation stänger vi dörrarna 7.30. <3 70 minuter ledda av Mia Hozona.
Boka Din plats HÄR (mamitasthlm.se)
Datum:
September 30 *OBS! our free treat to you!*  Mamita bjuder in Dig till en kostnadsfri prova-på dansmeditations gathering fredag 30 september. 20 platser!
Oktober 14, 28
November 11, 18, 25
December 9, 12
Tiden är 7.30-8.40 (70 min) + frulle
Priser:
Drop-in 280 kr (maila vilket datum du vill delta till: ingela@mamitasthlm.se)
7 ggr = 1800 kr
7 ggr för den som redan går en kurs (yoga) på Mamita = 1750 kr
---