SOULDANCE fredagar på Atmajyoti
Äntligen har jag hittat rätt! Underbara Atmajyotis rum och spirit blir hem för Souldance i Stockholm.
Dansen fortsätter följande fredagar kl 19.00 under våren:
25/4 
9/5
16/5 
30/5 
13/6 
Inträde 180 kr. Anmäl dig här. Går också att droppa in i mån av plats. Välkommen!
SOULDANCE is a conscious dance practice that opens the heart, calms the mind, relaxes the body and stirs the soul to all who step on to the dance floor. It is a combination of movement meditation, body awareness practice, and expressive dance art. With diverse music and poetry, we explore our inner landscapes. Come dance your Mystery and Magic! Everyone welcome.
SOULDANCE är inspirerad av Soul Motion, skapat av Vinn Arjuna Martí (USA).
Läs mer om Souldance.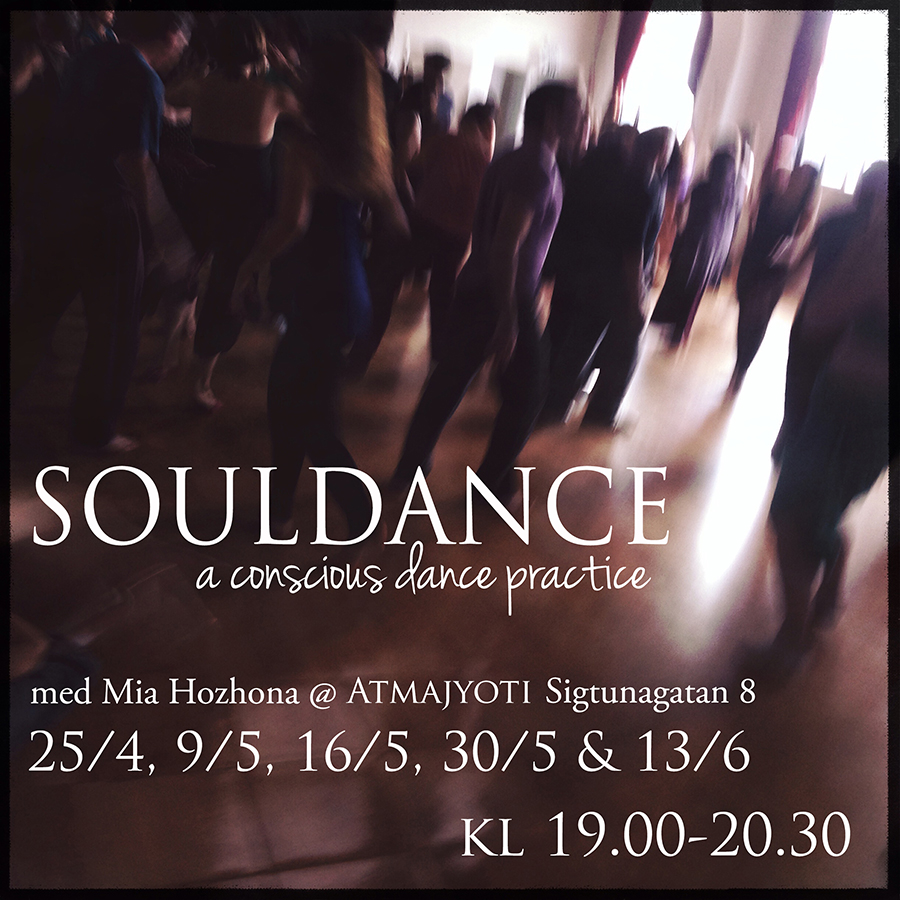 No comments yet.