Detaljerade beskrivningar här under Calendar
Vad utgör en frisk kärleksrelation? Vad består den av?
I grunden är den ett möte. Ett möte en dag i taget. Ibland blir dagarna till år, årtionden. Ibland till en liten stund i livet.
Låt oss först definiera ordet möte här. Många av er vet direkt vad jag menar. Ett möte i det här sammanhanget, betyder inte en träff eller sammanstrålning, nej, innebörden är förening av två själar. Två själar som ser varandra, och som förändras, växer av föreningen. Ett sådant möte.
Först uppstår harmoni, kärlek, passion … sammansmältning fysiskt, själsligt, kemiskt. Det går en tid av bara det. Längre eller kortare – oväsentligt. Sedan följer lika säkert som i vilken dramaturgi som helst det vi alla helst undviker och fruktar, men som paradoxalt nog – tillsammans med njutning, för njutning är sannerligen livets mening – är hela poängen med relationen: konflikten, d v s växandet.
När jag kommer dit i en relation ställer jag mig alltid frågan (och förhoppningsvis gör min partner detsamma, har vi dessutom det som gemensam överenskommelse för vår relation så är halva slaget vunnet. Rekommenderas innerligt.): "Vill jag? Älskar jag tillräckligt mycket för att dyka genom denna stund av mörker med honom, komma ut ny? Ja!" Kill me now, and not tomorrow! Låt oss möta transformation, villiga att ge upp allt annat för att sätta den först. Putting the dissolving into the Divine before our selfs.
Då finns inte utrymme för stagnation. Bara renhet. Annars kommer stagnationen, bäcken slammas, vattnet ej längre friskt flytande över stenarna vi båda bär.
Ny. Nu.
Utan förväntningar – men i 100% åtagande att djupast och innerligast möjligt älska den andra. Säga: "I do."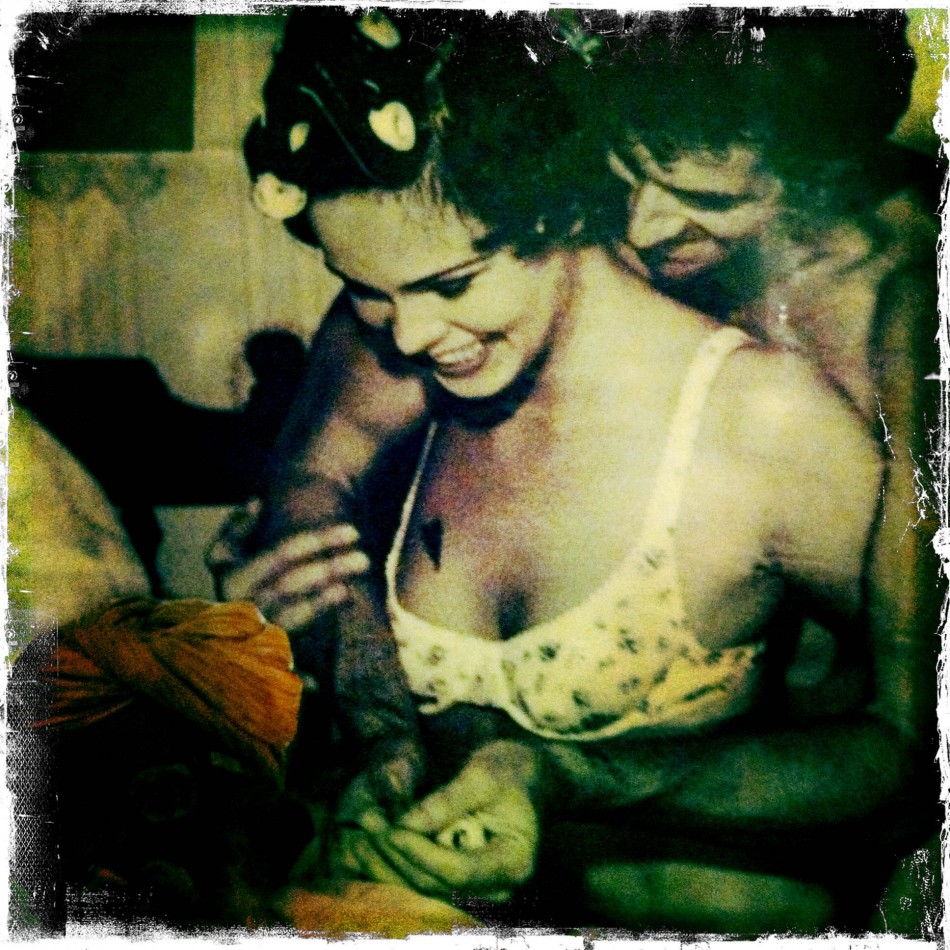 ---