Upgrade your life quality
Meditation I:  DEEPER INTO VIBRATION
Meditation II: FIELD OF LOVE & INTUITION
Meditation III: EMBODYING THE CREATRIX

You're about to relax into …

✓ Changing your life through raising your energy frequency
✓ Activating a more clear direct link to your soul
✓  Activating a higher level of life excitement and deep inner peace
✓ Relaxation from tension into trust, turning confusion into curiosity
✓ Holding space for yourself through embodied self-leadership
✓ Identifying what you love and want – or want more of – 
in your life, and raise your vibration to manifest it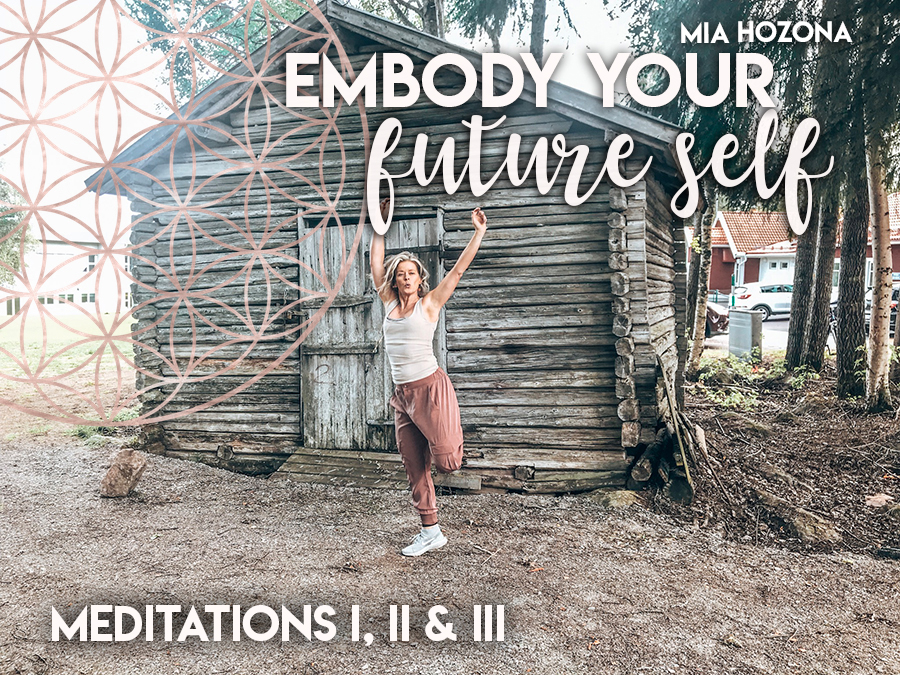 Dear woman, sister, and man, brother ~
Do you have what you need to be the new paradigm self leader in your life? And that same embodied leader, in the lives of others? If you've been guided to read this, you are most probably deeply attracted to the idea.
The new paradigm leadership is the quantum intelligent way of leading from ALL your bodies, not just from the mental, thinking body. And not just in linear time. The new paradigm leadership is based in intimate connection with your quantum self (or Higher Self), through conscious relationship with your soul.
This way of leading balances the divine feminine with the sacred masculine, the body with the mind, the mind with the heart – and the new DNA that this alchemy creates. It begins with conscious self leadership: it begins with You.
In my effort to contribute my five cents to this conscious evolution, I've recorded a free Drop Into Your Soul audio meditation on how to instantly re:connect with your soul – the gateway to your happiest place of quantum genius.
I've made this meditation an audio recording so that you can lay back, close your eyes, be screen free and just listen, while applying the medicine and transformation for happier, healthier life choices and the courage to trust your inner guidance. The beautiful music is written by Conny Laxell.
More to follow, but for now: please enjoy this free piece of frequency rising.
So much love,
Mia Hozona
After you click "subscribe", we will send you an email with the link.
When you opt in, you will also, in the future, get occasional offers that I think will be things that you really, really will appreciate. If you don't approve – no problem. You can unsubscribe in a click. 🙏