So many amazing insights, into myself and the universe. I blow them all onto you, with great Love from Ängsbacka.
May your dreams be filled with the power to make them real, so very real. May your heart be crushed every day, with the great, great Beauty it contains. And may you sip its nectar in great Peace, much Joy, and boundless Creativity. We are one. One amazing, limitless Love. A'ho!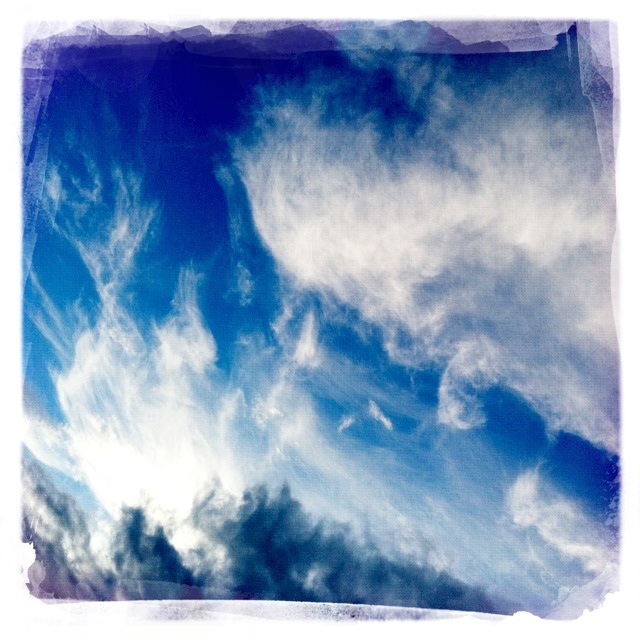 Jag vill med hela hjärtat rekommendera dig, kära läsare, ett evenemang, en livsresa, hösten 2012:
GURUDINNANS VÄG
En resa djupt in i ditt bultande väsen och pulserande hjärta med Annki Warberg med gästlärare 
4 helgkurser hösten 2012
Kära kvinna!  Slå upp din inre port på vid gavel och öppna dig inför din egen storhet. Möt din kraft, utstrålning, dynamik, kunskap, livslust, njutning, sexualitet. Hitta din inneboende förmåga att vara i flöde med livet som det är – oavsett hur det är. Se att du är fullkomlig och gudomlig och våga leva din storhet. Sätt dig på din inre tron, öppna ditt hjärta och hitta din hängivenhet. Skrik JA till livet. Omfamna din livsglöd, passion och njutning. Älska så mycket du bara orkar och förmår.
Din tid är NU! Det är dags att släppa gamla personliga och kollektiva attityder och värderingar som du matats med sen barnsben. Dags att släppa skuld och skam, invanda kvinnobeteenden, offerroller och tron på att du värdefull endast när du behagar och tillgodoser andra människors behov. Det är dags att släppa taget om det som håller dig tillbaka och som står ivägen för dig att se din egen magnefika unikhet och leva fullt ut.
Syftet med denna kurs är att du ska få en djup upplevelse och förståelse av dig själv och din sanna essens som kvinna. Kursen syftar till att:
– via yogan ta hand om och hedra ditt kroppstempel
– utveckla din egenkärlek och acceptans gentemot dig själv och andra
– ta del av uråldrig kvinnokunskap
– utveckla din intuitiva förmåga, neutralitet och stabilitet
– få värdefulla nycklar till ditt känsloliv
– lära dig kommunicera tydligt och kärleksfullt kring dina behov
– få kunskap om njutfull, flödande, närande sexualitet
– se och bryta beteendemönster som står i vägen för dig att vara den unika kvinna du är
– du ska våga släppa kontrollen och vara i livets flöde
– se din unikitet och kliva in i din kraft
Fundamentet i denna kurs är Kundaliniyogan. Du kommer att via yogans kraftfulla tekninker ; yogapass och meditationer, ge dig själv möjlighet att utveckla allt vackert du bär på, transformera och i perfekt takt låta dig blomma. Vi lägger stor vikt på att etablera olika dagliga yogarutiner och dessa ligger som bas för att utveckla hälsosamma, givande meningsfulla tankar, attityder och beteenden.
Kursen är upplagd på 4 kurstillfällen. Varje kurstillfälle kommer förutom yoga och meditation innehålla dans, rörelse, andning, sång, massage och samtal. Huvudlärare är Annki Warberg som med stort hjärta och hängivenhet undervisat i Kundaliniyoga och personlig utveckling i 12 år. Gästlärare som delar sin unika kunskap, inspiration och visdom är Mahima Lindroth, Sofia Sjöblom och Marita Lamhita Jacobson. Alla väldigt uppskattade, kloka kvinnor som hängivet delat med sig till kvinnor i många, många år.
Kursen är upplagd på fyra helger och ges på Stockholm Kundaliniyogacenter förutom första tillfället som är en helgretreat.
Datum:
14-16 Sep Retreat
19-21 okt  fre 17-22, lö 06.30 16.00, sön 06.30 16.00
9-11 nov fre 17-22, lö 06.30 16.00, sön 06.30 16.00
7-9 dec fre 17-22, lö 06.30 16.00, sön 06.30 16.00
Det går bra att inkvartera gratis på centret under helgen om du inte bor i Stockholm.
Pris: 10.000:-  Kostnad för kurslitteratur samt för mat och logi under retreaten tillkommer.
Vill du vara med oss, eller veta mer? Maillänk finns längst ned på 
den här sidan
 (klicka).