---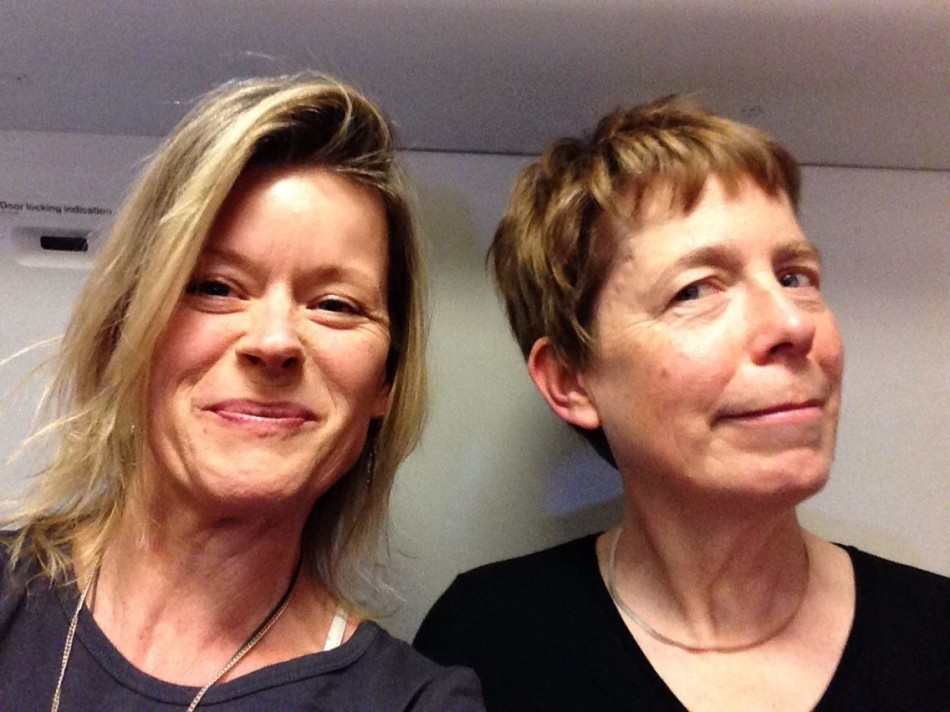 Nu ska ni få höra en historia! På flyget från Stockholm hamnade jag bredvid en dam från Canada, jag hjälpte henne med något och vi fann varandra. Vi skulle båda via Oslo till New York, så jag lovade henne att lotsa henne på Oslos flygplats.
Denna härliga kvinna hade varit en vecka i Stockholm för att fira NOBELPRIS, nämligen sin mycket nära vän ALICE MUNROE's pris, hon var där som anhörig helt enkelt. Va?! Så fantastiskt! Jag fick resa till Oslo med en litteraturpristagares anhörig (de var tror jag 12 st sammanlagt som representerade Munroe, inkl alla förlagsmänniskor och översättare). Så spännande! Hon berättade för mig om Alice, bland annat om att hon skriver endas noveller och tydligen är den första pristagaren i litteratur som är novellist! Hur hon lever och alltid har levt sitt enkla liv i Canada, med många barn, skrivandes på sina lediga stunder.
När vi kom till Oslo var vår connecting flight nästan två timmar sen, så vi hittade ett skönt ställe att hänga på och "look out for each other". Där berättade jag lite mer om mitt yrkesliv med yogan, dansen och skrivandet. Slank lite in på att jag "just nu testar om jag trivs med att skriva roman". "Ah, vad kul", sa min nya vän, "jag är romanförfattare!"
Och ingen mindre än en berömd romanförfattarinna vid namn Ann Ireland, vars första roman vann ett stooooort pris på 50 000 dollar och sen blev gjort en storfilm av. Vilken? "The Pianist"** av Roman Polanski! Romanen Ann skrev hette A Certain Mr. Takahashi.
** OK, time for a correction! :-) Min flygvän Ann skrev till mig och berättade att filmen som gjordes på hennes första roman mycket riktigt hette The Pianist, men producerades många år före Roman Polanski's The Pianist.
Hon undervisar i skrivande för att försörja sig också ;) och GISSA OM jag hade fantastiska samtal med detta proffs?!
Det var sååååååååååå givande. En sak hon sa var: Det tar kanske fem år av skrivande av det som sen blir en bok (det tog henne fem år att skriva den första romanen, som blev så berömd och prisbelönt). Hon slänger kanske 80 % av det hon skriver. Ibland känns det som INGET har hänt i texten, den kommer inte bli till NÅGONTING. Men – sen poff, så händer det.
Och, som hon sa, så är det för Alice Munroe också.
Tack, mitt fantastiska liv, för all magi som jag lever i.